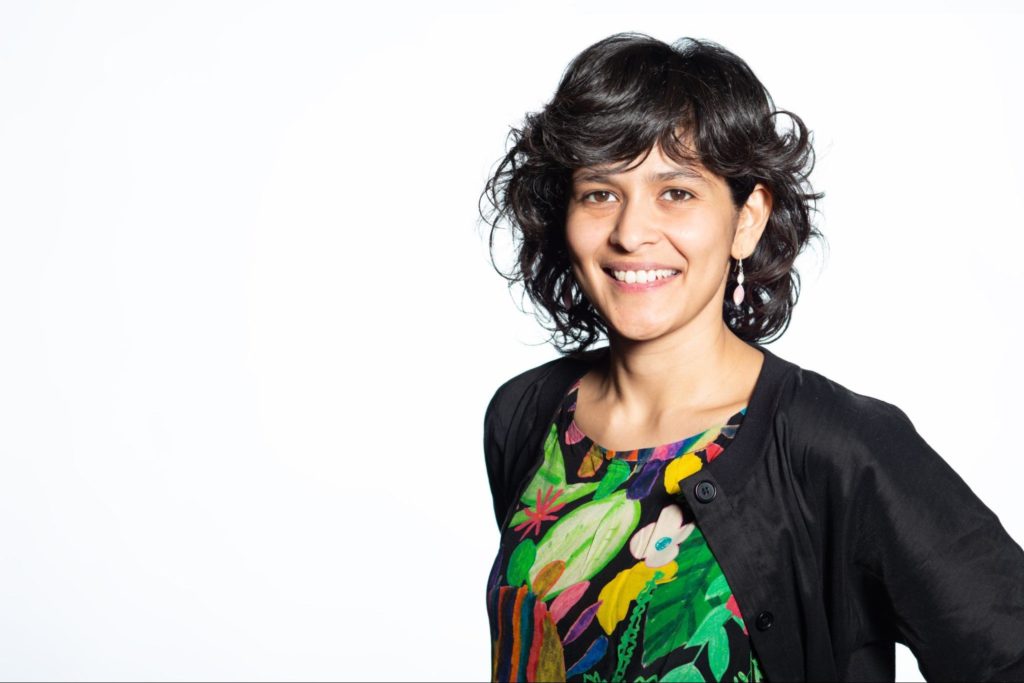 Sria Chatterjee
Founder and Project Lead
Sria is an art historian and environmental humanities scholar. She is the founder and project lead of the Visualizing the Virus digital project. Her research focuses on the political ecologies of art and design, with a particular focus on soil, transnational environmental histories, the histories of art and science and the relationships between climate, health, and colonialism. Sria is the Head of Research and Learning at the Paul Mellon Centre in London. She was previously an Advanced Researcher at the FHNW Academy of Art & Design Basel and Associate Scholar at the Max-Planck Kunsthistorisches Institut, Florenz. She serves as Editorial Advisor at British Art Studies. Sria received her MA and PhD from the department of Art & Archaeology at Princeton and her BA from Oxford University.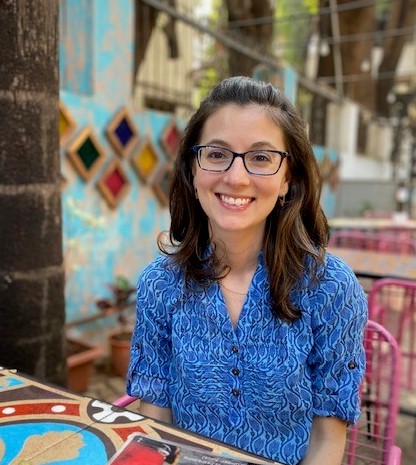 Ellen Ambrosone
Assistant Project Lead
Ellen is the South Asian Studies librarian at Princeton University and Assistant Project Lead for the Visualizing the Virus digital project. She received her PhD from the University of Chicago, and her research focuses on Malayalam language reform in 19th-century Kerala. Ellen is a curator for the Global Social Responses to COVID-19 web archive and a member of the task force for the American Institute of Indian Studies' Digital India Learning (DIL) initiative. Throughout the pandemic, she has been collecting covid-related art from South Asia, including the Mithila art featured in the Visualizing the Virus project.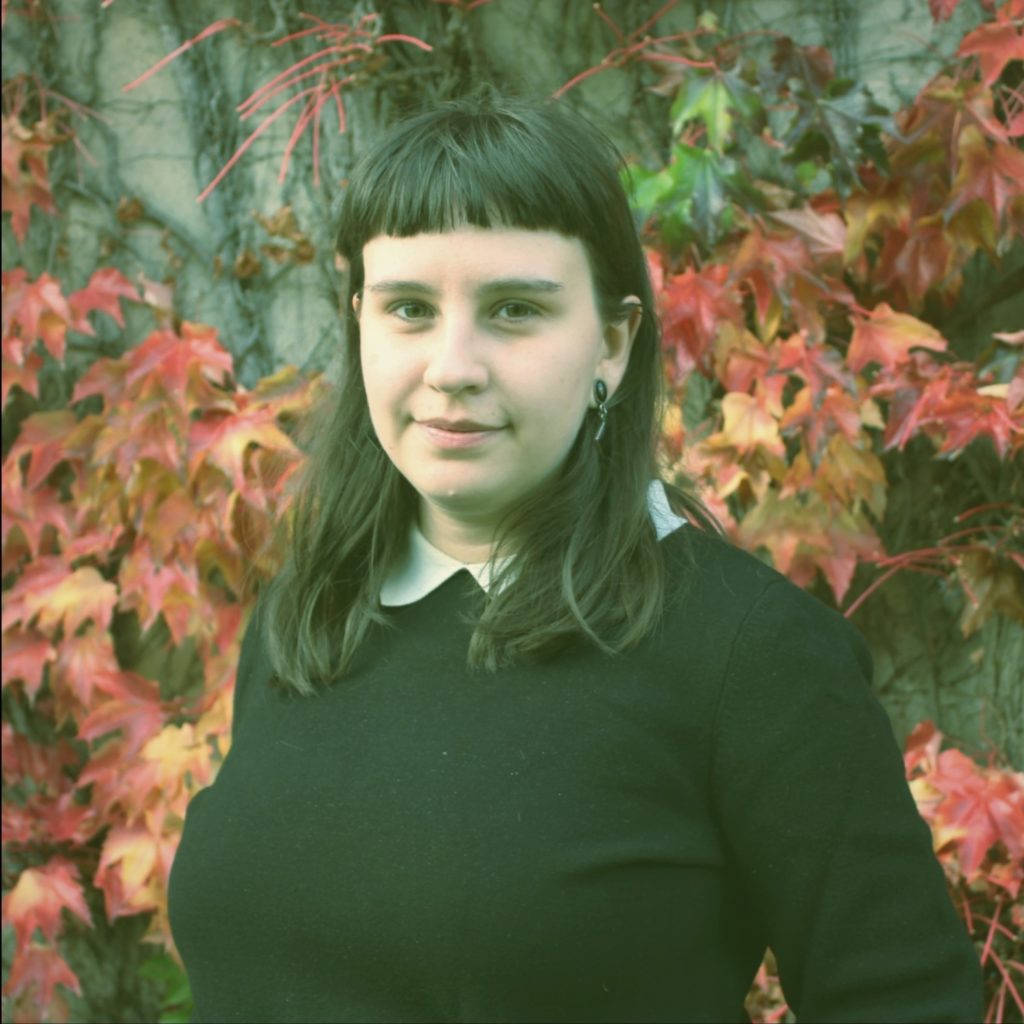 Valquirya Borba
Project Manager
Val is a (recovering) philosopher, still working it out. In the summer of 2021, she graduated from the B.Phil Philosophy programme at Oxford, with a thesis on ancient Greek and Babylonian conceptions of language, truth, and knowledge. Before Oxford, Val completed her undergraduate degree in Philosophy and English at the New College of the Humanities. She is looking for ways to shake up academia, take ideas out into the public sphere and push disciplinary boundaries. She is also a co-organiser of Oxford Public Philosophy, and a member of Philiminality Oxford.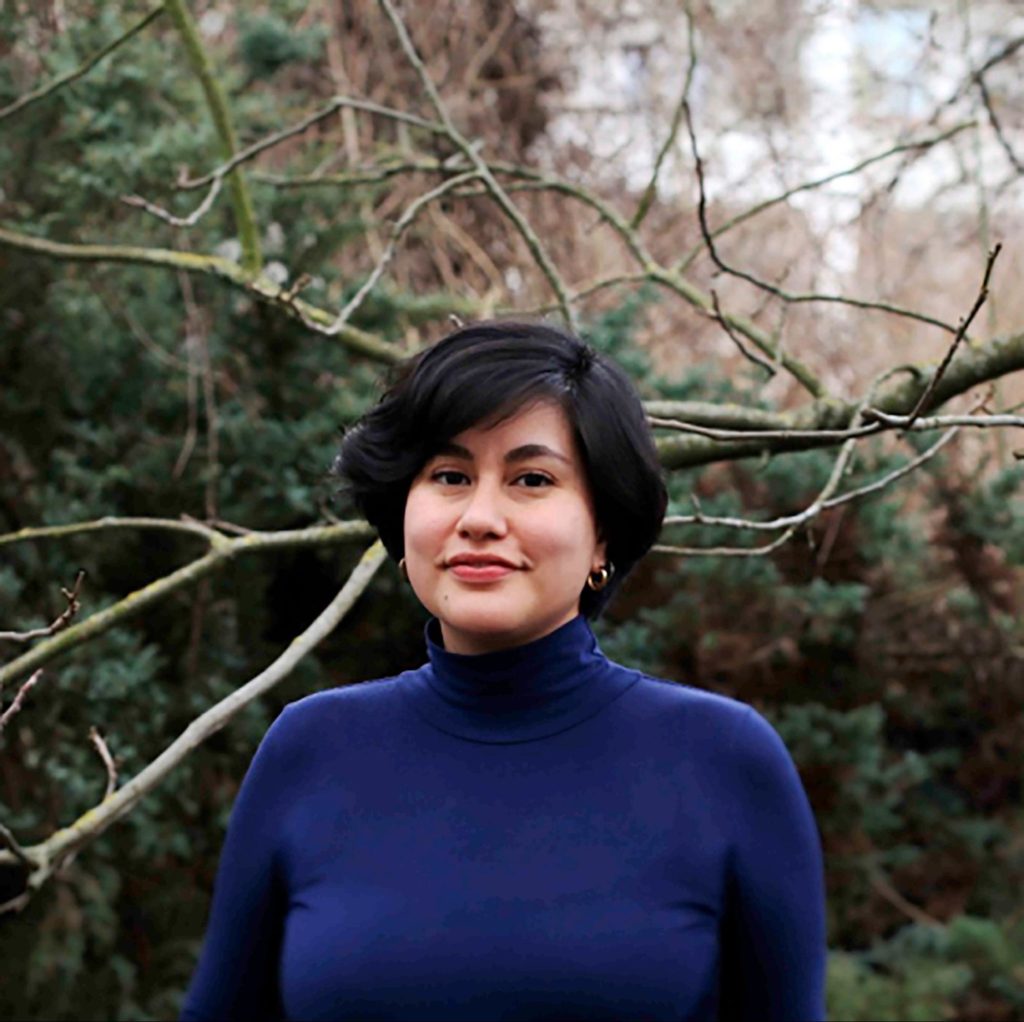 Gabriela Aquije Zegarra
Research Curator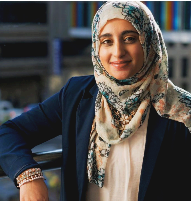 Faiza Masood
Research Curator
Faiza, a New York City native, is currently a PhD student at Princeton University researching the application of Islamic law in Muslim-majority states, with a focus on issue of personal status and gender. She is working on Visualizing the Virus as a Research Curator (Sponsored by the Religion Department, Princeton). Before attending Princeton she earned an MA in Islamic Law and an MA in Islamic Studies, both from the School of Oriental and African Studies (SOAS), UK, as a recipient of the Marshall Scholarship and a BA in Religion from Hunter College.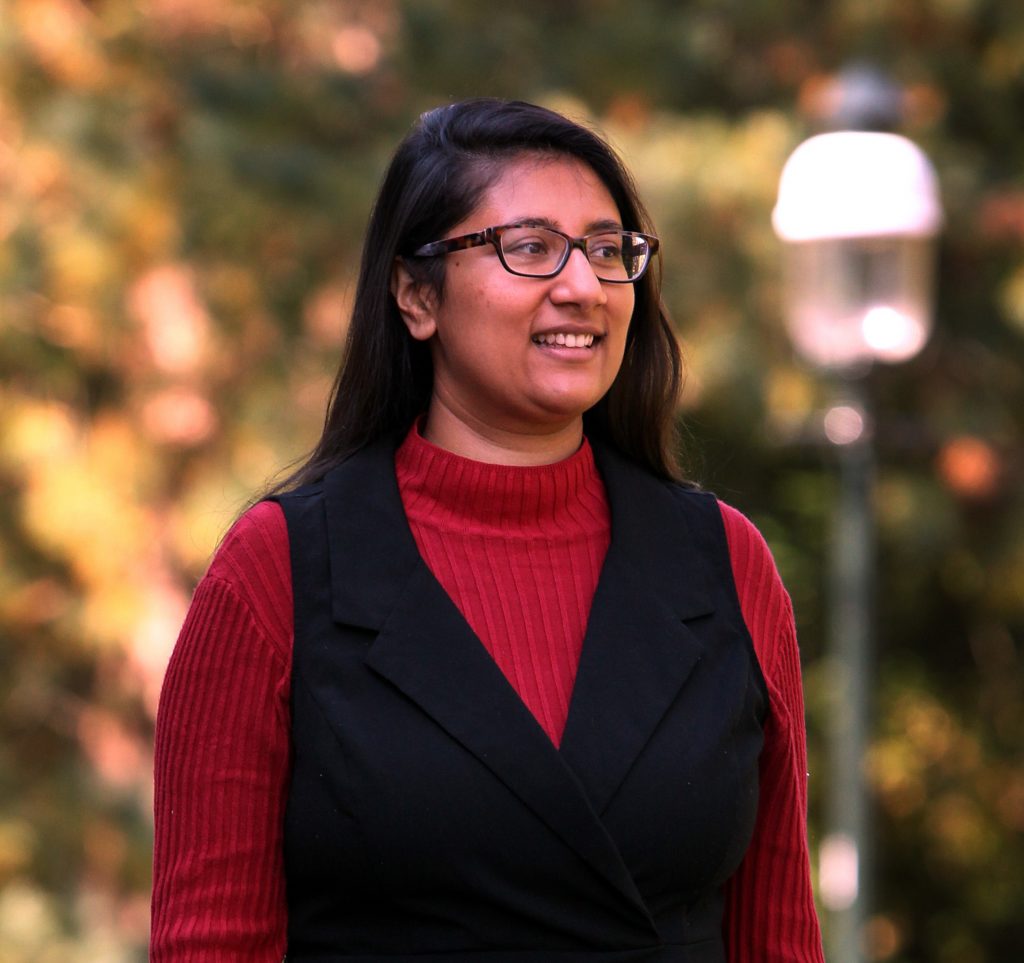 Ipsita Dey
Research Curator
Ipsita Dey is a PhD student in Anthropology at Princeton University, focusing on environmental imagination and ethno-political narratives of identity among Indo-Fijian sugarcane farmers in Fiji. Ipsita earned a BS degree in Microbiology, Immunology, and Molecular Genetics and has been incorporating her background in biology to explore multi-species relationships (particularly between humans, agricultural crops, and spiritual co-presences/deities) in the Anthropocene. She has previously studied ethnographic filmmaking and digital humanities and is excited to contribute to the Visualizing the Virus project. Her work on it is sponsored by Princeton's Center for the Study of Religion.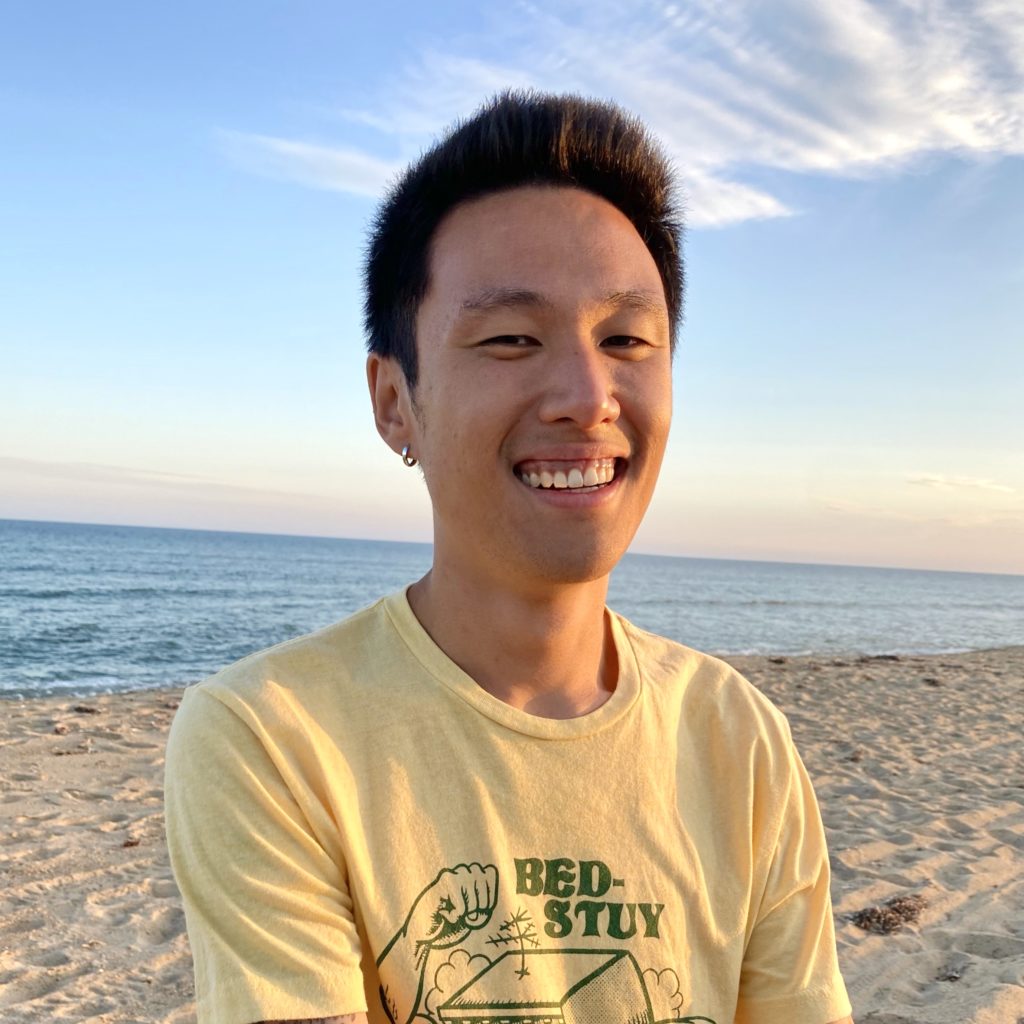 Aaron Su
Research Curator
Aaron is a PhD student in the Department of Anthropology at Princeton University pursuing certificates in the History of Science and Gender and Sexuality Studies. A specialist in urban studies as well as medical and environmental anthropology, Aaron's research is centered on China and the Asia-Pacific. Specifically, he is interested in recent comprehensive efforts to synthesize urban design, politics, public health, and environmental planning, and the transdisciplinary tensions that arise through such collaborative endeavours. Prior to his doctoral work, Aaron earned a BA in Anthropology from Columbia University in 2019. His work on the Visualizing the Virus project is sponsored by the Princeton Center for Digital Humanities.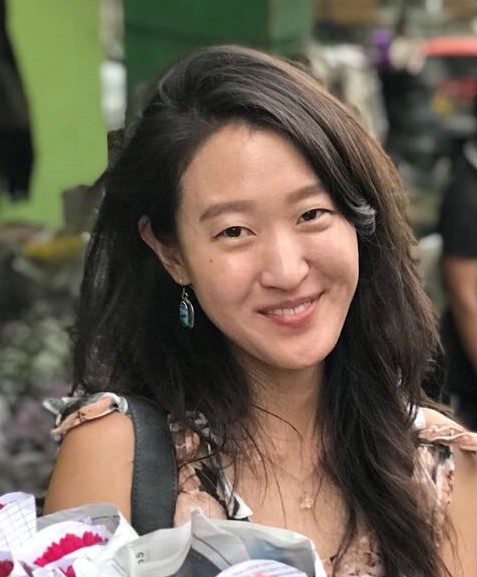 Genie Yoo
Research Curator
Genie is a PhD Candidate in History at Princeton University. She specializes in the history of Southeast Asia and works at the intersection of history of science, medicine, religion, and the environment. She is currently completing her dissertation, entitled "Mediating Islands: Ambon Across the Ages." Before arriving in Princeton, she received an MA in Southeast Asian Studies at Cornell University and a BA in Ethnomusicology ("Music & Culture") at the University of California at Riverside. Seoul-born and SoCal-raised, she is eager to bring cross-Pacific, Southeast Asian voices to the fore as a research curator for Visualizing the Virus. Her work on the Visualizing the Virus project is sponsored by Princeton's Program in History of Science.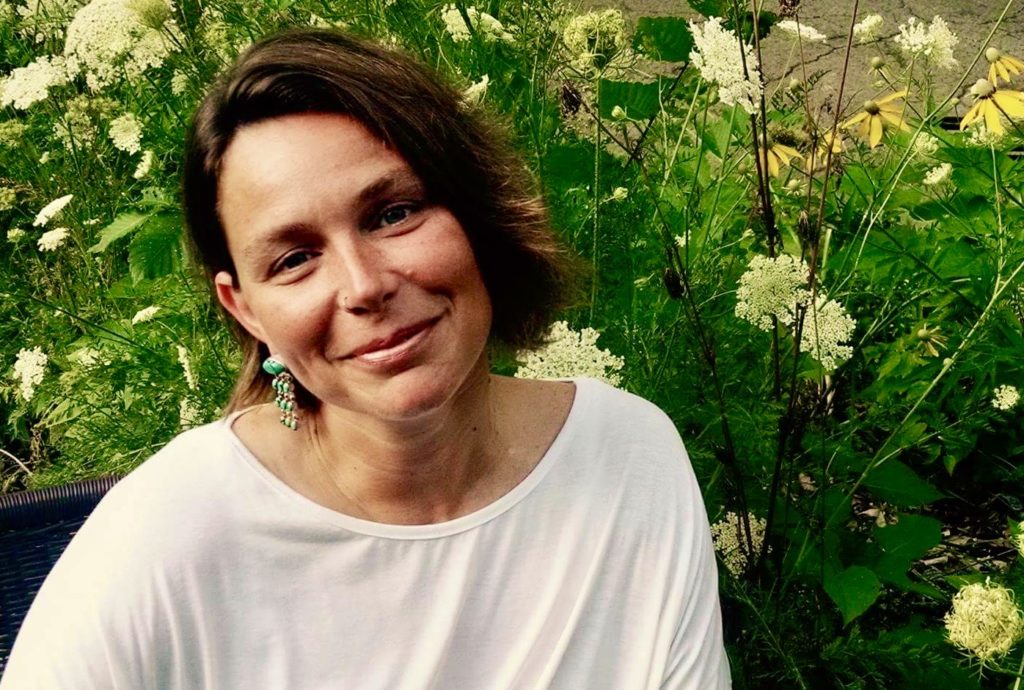 Rachel Vaughn
Project Associate
Rachel is Lecturer in the UCLA Cluster Program and former Postdoctoral Fellow (2016–2018) and Oral Historian-in-Residence (2018–2019) in UCLA's Center for the Study of Women and Institute for Society and Genetics. She is co-coordinator of the Coronavirus Multispecies Reading Group with Eben Kirksey. Vaughn's research engages the intersections of food, discard and feminist science studies. She is the author of multiple articles about food, waste, sanitation politics and biotechnology, and is co-editor of Edible Feminisms: On Discard, Waste & Metabolism (Food, Culture & Society). Her monographs on food waste and phytoestrogen metabolism are under contract. Vaughn holds a PhD in American Studies from the University of Kansas.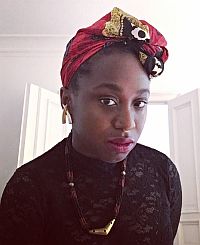 Edna Bonhomme
Project Associate
Edna Bonhomme is a historian of science, interdisciplinary artist, and writer. She earned her PhD in the history of science from Princeton University and a Master of Public Health from Columbia University. Her dissertation "Plague Bodies and Spaces" examined the commercial and geopolitical trajectory of epidemics in North Africa. Working with textual archives and oral testimony, Edna explores contagion, epidemics, and toxicity through decolonial practices and African diaspora worldmaking by excavating the conditions that fuel modern plagues and how people try to escape from them. Her current project "Cartographies of Care " explores the representation of African diasporic health and healing and her critical multimedia projects have been featured visually and textually in North America and Europe. Edna co-hosts the Decolonization in Action Podcast and is a member of the Dekoloniale Network in Berlin.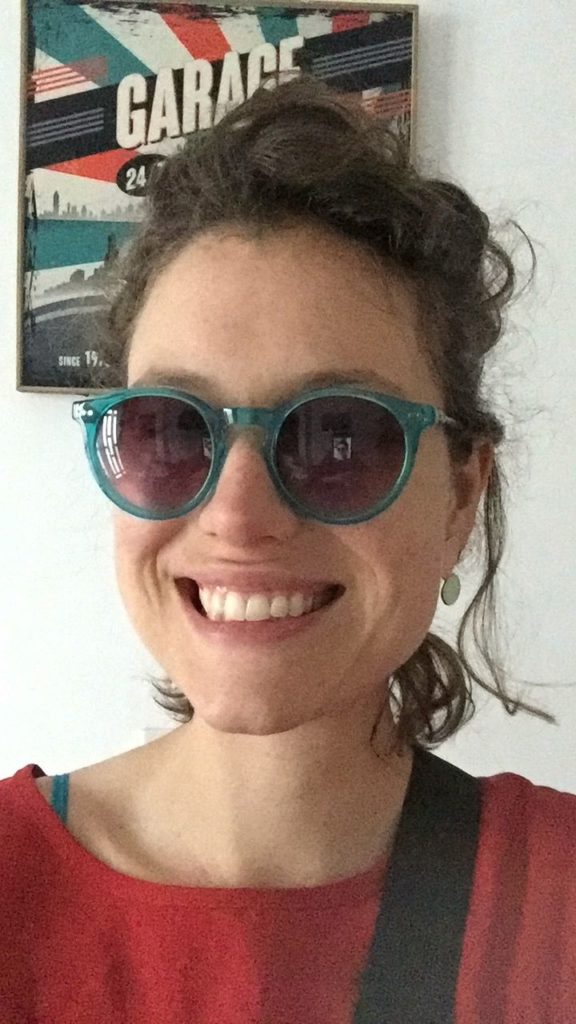 Baillie Card
Editorial Advisor
Baillie is an editor of open access scholarly publications at the Paul Mellon Centre for Studies in British Art, London. Her projects include the award-winning journal British Art Studies and an online history of the Summer Exhibition at the Royal Academy of Arts, chronicle250.com. Previously, she was the commissioning editor of academic books on international modern and contemporary art and visual culture at I.B.Tauris. Baillie is interested in issues of access and sustainability in academic publishing, and in how traditional formats can be rethought, in print and online, to better convey the insights and methods of research.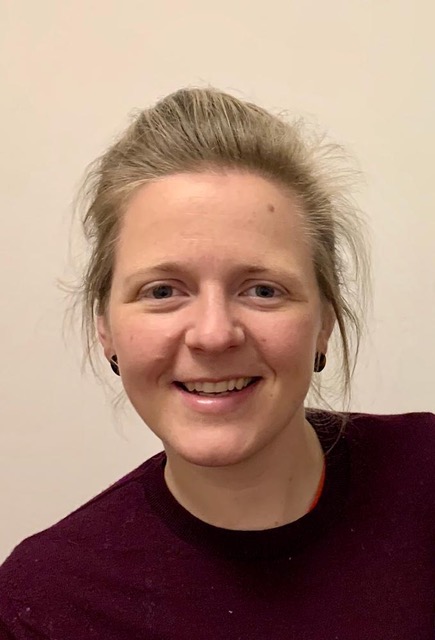 Lizzie Malcolm
Design and Website
Lizzie is a designer/developer from Scotland. She is the co-founder of Rectangle – a graphic and interaction design studio based in Glasgow. The studio has a focus on designing and building custom interfaces for projects with a complex information structure. She also teaches Interaction Design and Coding in the Non Linear Narrative Masters Program at the Royal Academy of Art (KABK) in The Hague.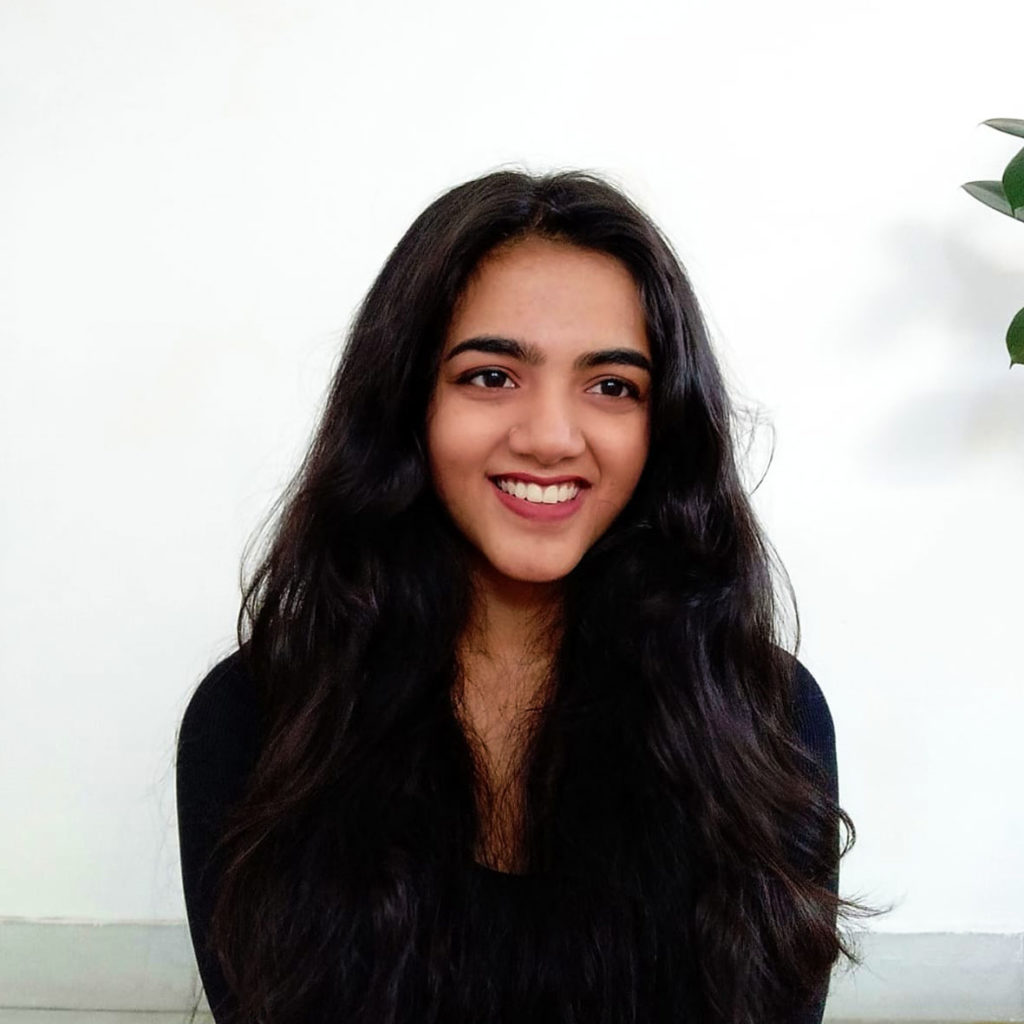 Ritika Jathar
Illustrator
Ritika is a final year Exhibition and Spatial Design student at the National Institute of Design, Ahmedabad. Her professional interests lie in art direction, production and curatorial design. She also harbours a love for visual communication and illustration. Her practice is informed by gender theory and she is interested in developing a media-agnostic approach that sparks trans-disciplinary collaboration.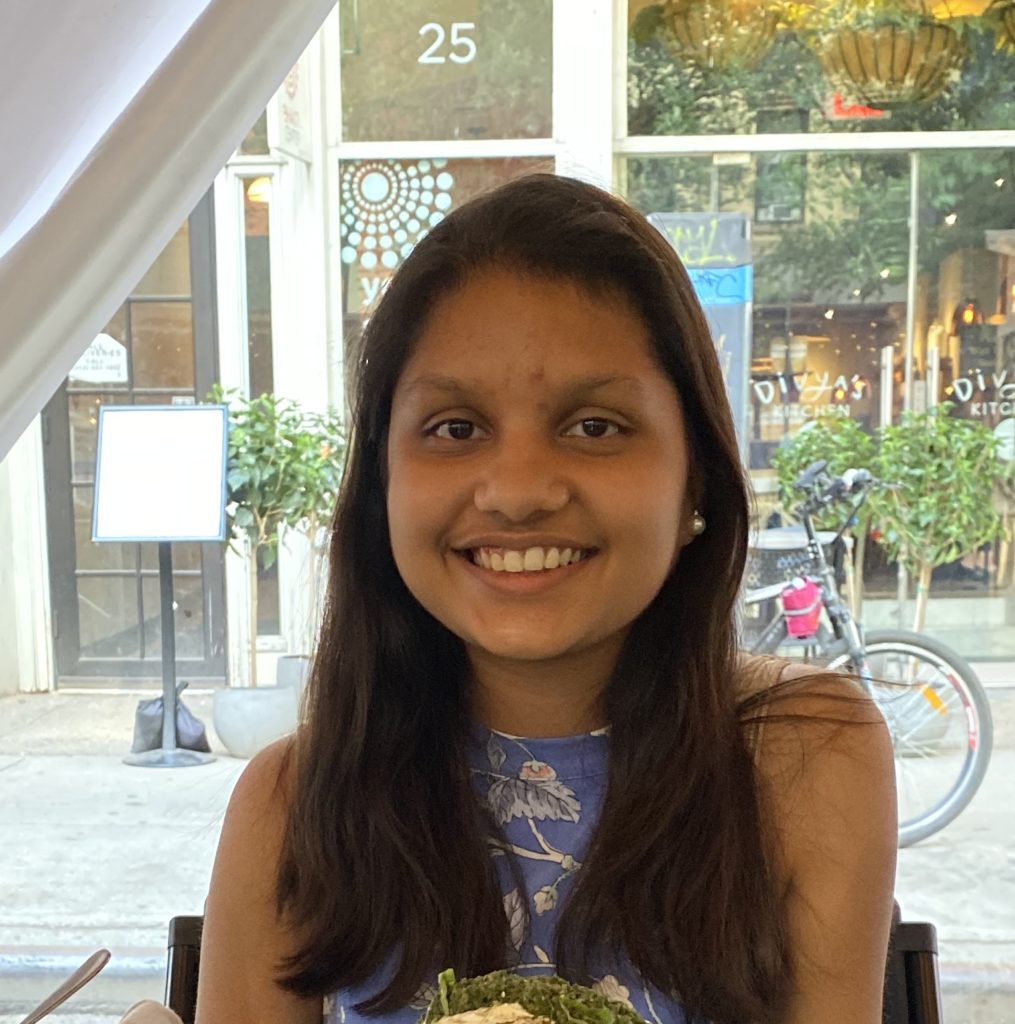 Aditi Desai
Intern
Aditi is a sophomore at Princeton University studying in the School of Public and International Affairs (SPIA) with minors in Cognitive Science and Global Health Policy. She has worked on a number of  health advocacy projects, the most recent being at the Montefiore Medical Center's Neurology Department, where, she interviewed epilepsy patients facing transportation barriers to healthcare access and wrote advocacy articles. Her research interests include health policy, medical humanities, and data visualization. At Princeton, she is also involved with the Health in Princeton Schools (HIPS) organization, the Menstrual Products Task Force, and The Daily Princetonian.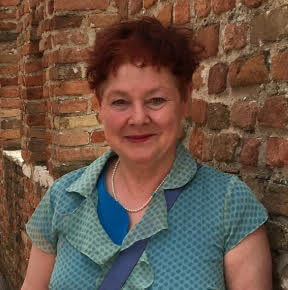 Jennie Renton
Copy Editor
Jennie is a typesetter, editor and bookseller who lives in Edinburgh, Scotland. She works freelance for a number of publishers and also has a second-hand bookshop – Main Point Books – in the historic West Port area of the city. In 1989, she founded the literary magazine Scottish Book Collector and went on to produce 82 issues, focusing on Scottish writers, publishers and booksellers, often with a collecting perspective. She is interested in the interplay of the human imagination with the environment and how the narratives we generate can influence action.
Patrick Jamieson
Copy Editor
Patrick is an editor, publisher and writer from Edinburgh, Scotland. In 2020 he co-founded Taproot Press, an independent publisher of challenging, contemporary literature in native English and translation. Awarded the 2017 J. Logie Robertson Prize and 2020 Walter Scott Memorial Prize for Scottish Literature, Patrick has been studying Scottish Literature at the University of Edinburgh since 2016. His current research explores depictions of post-war redevelopment in 1960s Scottish fiction.
Advisory Board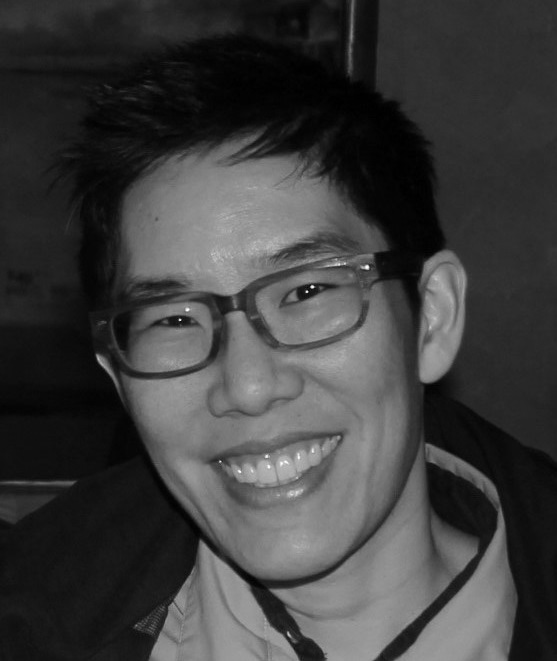 Mel Y. Chen
Mel Y. Chen is Associate Professor of Gender & Women's Studies and Director for the Center for the Study of Sexual Culture at U.C. Berkeley. Following on from Animacies: Biopolitics, Racial Mattering, and Queer Affect (Duke, 2012), they are completing a second book, Chemical Intimacies, on intoxication's involvement in archival histories of the interanimation of time, race and disability. Besides publishing widely in journals, Chen co-edits a Duke book series entitled 'Anima', enjoys teaching to the odd note, and is part of a small and sustaining queer/trans of color arts collective in the SF Bay Area.
Erika L. Milam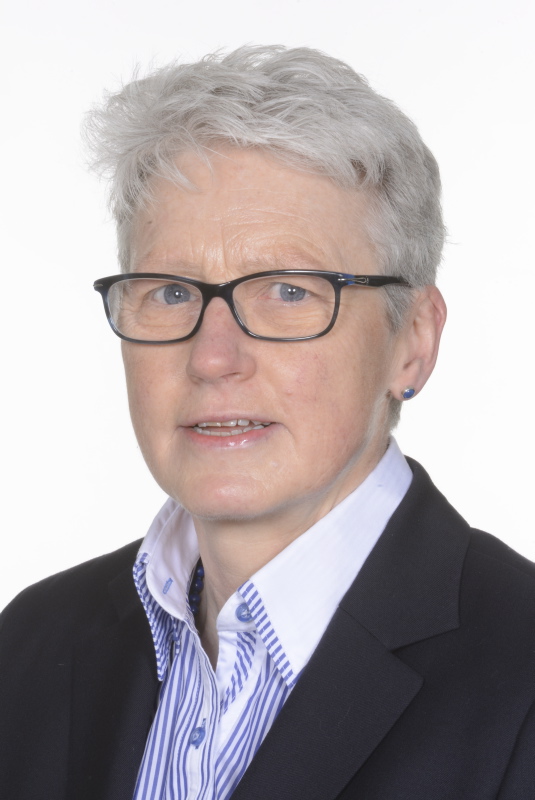 Trish Greenhalgh
Trish Greenhalgh is Professor of Primary Care Health Sciences and Fellow of Green Templeton College at the University of Oxford. Her work seeks to celebrate and retain the traditional and the humanistic aspects of medicine and healthcare while also embracing the unparalleled opportunities of contemporary science and technology to improve health outcomes and relieve suffering. She was awarded the OBE for Services to Medicine by Her Majesty the Queen in 2001 and made a Fellow of the UK Academy of Medical Sciences in 2014. She is also a Fellow of the UK Royal College of Physicians, Royal College of General Practitioners, Faculty of Clinical Informatics and Faculty of Public Health.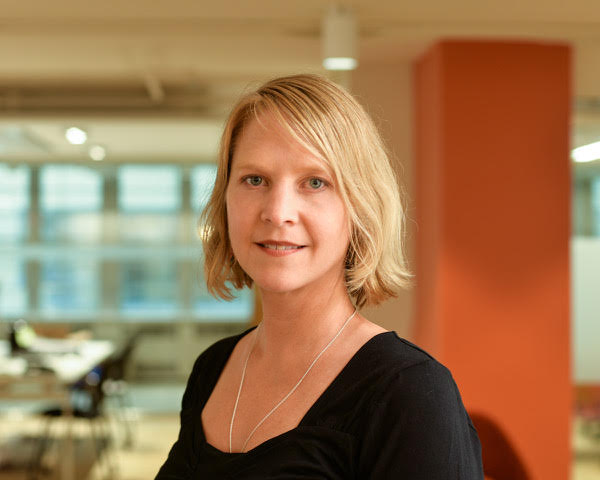 Natalia Ermolaev
Natalia Ermolaev is the Associate Director of the Center for Digital Humanities (CDH) at Princeton University. She holds a PhD in Slavic Languages and Literatures from Columbia University and a Masters in Library and Information Science from Rutgers University. At Princeton, Natalia oversees the Center's programs and projects that bridge humanities research with data and computer science. Natalia is active in the fields of multilingual digital humanities and Slavic Studies. She is the co-PI of the New Languages for NLP project, which is supported by the National Endowment for the Humanities and DARIAH, and helps direct the  Pages of Early Soviet Performance project. Natalia is the co-chair of Princeton's Slavic Digital Humanities Working Group, and advises the Indigenous Studies Digital Humanities Working Group.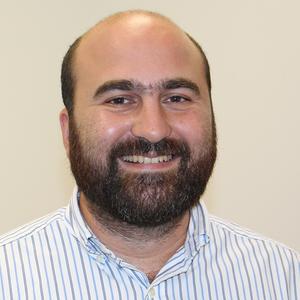 Christos Lynteris
Christos Lynteris is Professor of Medical Anthropology at the University of St Andrews, UK. Investigating epistemological, biopolitical and aesthetic aspects of infectious disease epidemics, with a particular focus on zoonoses, he is the author of four books, most recently Sulphuric Utopias: The History of Maritime Sanitation (MIT Press, 2020), co-authored with Lukas Engelmann. Christos was Principal Investigator of the ERC-funded project Visual Representations of the Third Plague Pandemic (2013-18), and is currently PI of the Wellcome-funded project The Global War Against the Rat and the Epistemic Emergence of Zoonosis.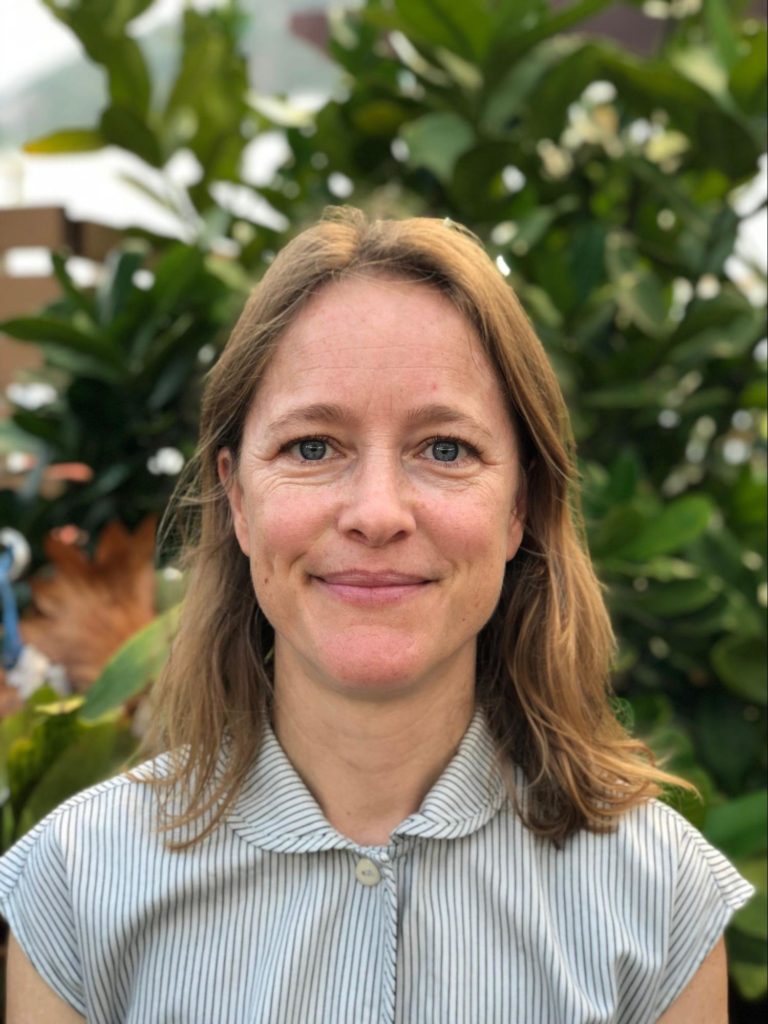 Danielle Olsen
Danielle Olsen is International Cultural Producer at Wellcome, currently leading Mindscapes, an international cultural programme about mental health. She has a background in history and philosophy of science, artist residencies, museums, film and radio. As an independent curator, her previous work includes Contagion (Science Gallery Bengaluru), Contagious Cities (an exploration of epidemic-preparedness in Berlin, Geneva, Hong Kong and New York), Wonder Materials: Graphene and Beyond (Science Museum Group, Manchester and Hong Kong), Foreign Bodies, Common Ground (Wellcome Collection) and Art in Global Health (6 artist residencies in medical research centres in Kenya, Malawi, South Africa, Thailand, the UK and Vietnam).