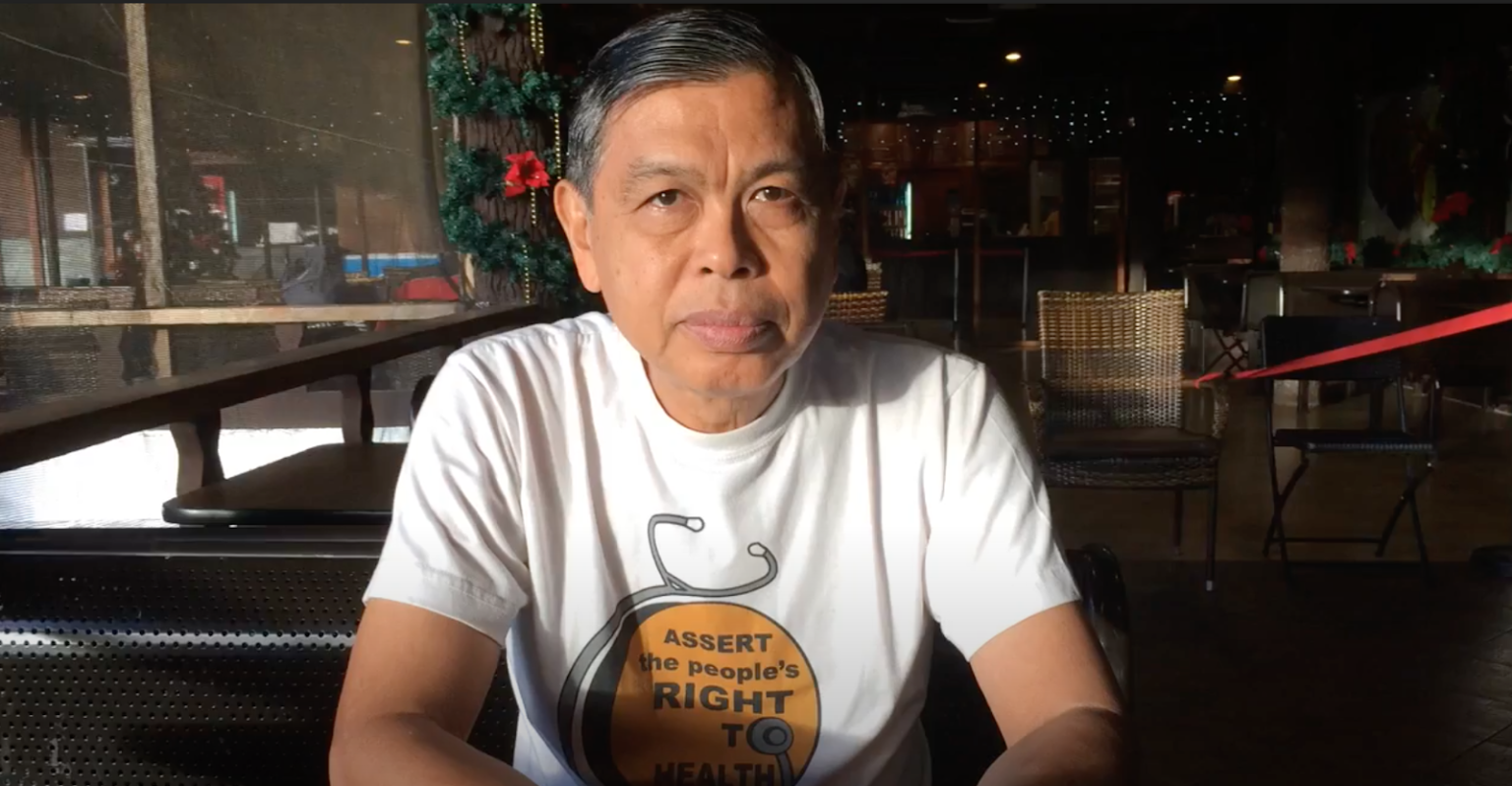 In early August 2021, I woke up to the sight of a friend and fieldwork interlocutor's face plastered all over Philippine social media. A day before the name Dr. Romeo Quijano blew up on the internet, the doctor had been invited to the local talk show Dos Por Dos on the radio station DZRH. He was asked by the two hosts if he planned to get the COVID vaccine. The Filipino doctor answered, "Based on my research, based on my studies—and I have studied these vaccines for a long time—getting the vaccines currently being made available is more dangerous than the virus itself."
The video of the show went viral on Facebook overnight, garnering tens of thousands of views and shares. Many viewers were outraged that such words had come from a distinguished medical practitioner. Now retired, Quijano had served as Professor in the Department of Pharmacology and Toxicology at the University of the Philippines, Manila, establishing a name for himself as a doctor for the people and a lifelong social and environmental activist. That very morning, the Department of Health, the University of the Philippines, and the presidential spokesperson all issued statements condemning Romeo Quijano for "spreading false information regarding life-saving interventions" and chastising him for irresponsibility at such a critical moment with the rise of the Delta variant.
To many observers, the interview seemed to mark the dramatic fall from grace of an award-winning public servant, recognized for his pursuit of science in the public interest, to 'anti-vaxxer', 'conspiracy theorist' and 'propagandist'. To me, it was a moment of moral dilemma. I was dismayed by the social media vitriol against a respected friend, and at the same time was also disconcerted to discover his role at the center of the controversy. After all, Metro Manila, quickly running out of hospital beds and medical supplies, had just been sent fitfully back into an extended community quarantine for the rest of the month of August. But beyond my dismay, I was perhaps most disturbed by another realization: had the person at center of the scandal not been someone I admired so deeply, I would have been prepared to view him with the same dismissal, even condescension, that often meets individuals who vocalize their doubts over vaccination.
Who are the people refusing the COVID vaccine? And how do we gain a better understanding of vaccine hesitancy and a clearer vision of hidden social inequalities if we do not take this question seriously? In a recent piece in The Guardian, anthropologist Anand Pandian explained that the virulently partisan politicization of pandemic mitigating measures in the United States has made it both difficult and urgent to understand those who do not share our views. "We face each other across the chasm of polarization, the growing tendency to disparage those across the political aisle as enemies and villains. The distrust is corrosive, the temptation to turn away all too inviting" (Pandian 2021). Science journalist Ed Yong has likewise identified the effects of the culture of distrust and disparagement, explaining that the group refusing the vaccine "is often wrongly portrayed as a monolith bunch of stubborn anti-vaxxers." Divisiveness and mischaracterizations bear on our public health battle against a contagious virus that threatens lives in the millions, and in clearly classed, racialized, and gendered ways.
Extremists denying medical realities have largely shaped public discourse. A second category, less acknowledged in mainstream media, have yet to receive the vaccine for practical reasons that can be invisible: the lack of childcare, transportation, access to information, translation services, disability accommodations or trusted representatives in the medical profession. In the Philippines, the nature of vaccine hesitancy has some features that distinguish it from the phenomenon elsewhere. Experts have found a possible explanation in the 2017 debacle surrounding DengVaxia, a dengue fever vaccine that pharmaceutical developers only retroactively declared as increasing, rather than decreasing, the risk of serious disease for those previously uninfected. Doctors said that the fiasco left citizens "traumatized" and deeply skeptical of purported medical expertise. This episode suggests a third category: communities whose resistance might stem from much longer histories of violence, neglect and oversight at the hands of the medical establishment. These are people who may not be willing or able to compartmentalize their distrust of institutions of expertise from their decisions about receiving the life-saving vaccine.
This category has particular relevance to Dr. Quijano's skepticism. In early December 2016, the doctor and I met with suspected victims of pesticide poisoning in Kidapawan City of Cotabato Province, following a local campaign against the aerial spraying of chemical pesticides on banana plantations (Paredes 2020, forthcoming). One man, who I'll refer to as Kapitan, had developed progressive paralysis beginning February that year, losing his motor abilities from his arms and legs outwards. He and his wife lived in a large wooden house 5 meters away from the adjacent banana plantation. His morning ritual consisted of rising before sunrise and drinking a cup of coffee on the terrace at 5 am. This was right about when truck-mounted sprayers were wrapping up their morning rounds of applying cocktails of chemical fungicides on the nearby foliage. After making several futile attempts to seek medical care elsewhere, the captain's family had sought out Dr. Quijano as an expert who would not simply dismiss their plight as the inevitable fate of the Filipino poor.
The doctor had become a point person for seemingly undiagnosable instances of toxic exposure left unaddressed or unprotected by scientifically-informed chemical regulation. Regulatory paradigms, as several scholars point out, are fundamentally compromised by commercial interests, as industry benefits both from the evidentiary politics around harm (Murphy 2006; Boudia and Jas 2014; Gillam 2017, 2021) and "undone" science (Guthman 2019). It is unsurprising then, all things considered, that medical treatment for pesticide poisoning has proven lacking. Kapitan passed on December 14, 2016, just two weeks after we visited him, without doctors ever being able to prove or disprove the connection between his progressive degeneration and his exposure to known neurotoxins.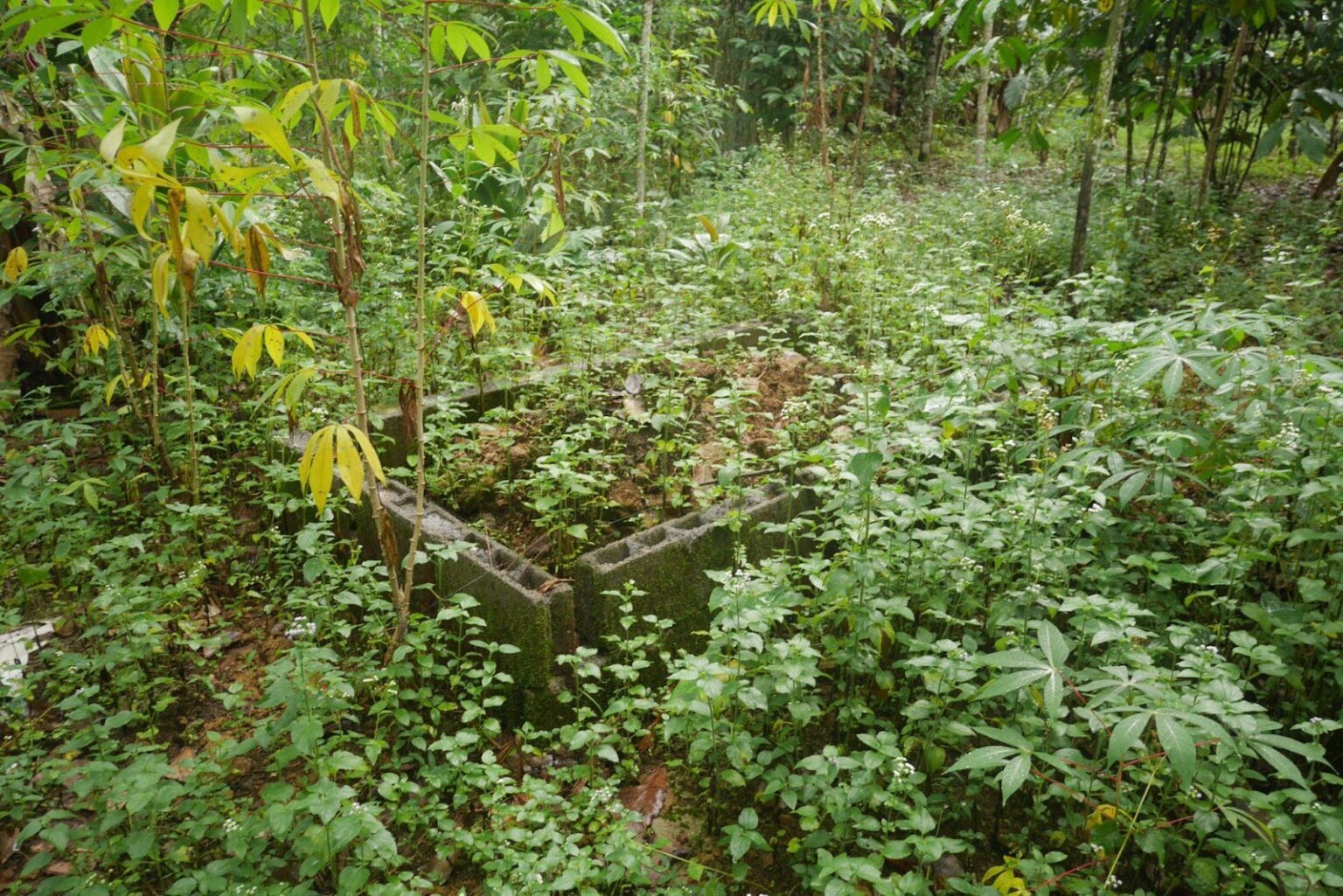 Similar to other like-minded folks in the rural outskirts of Mindanao, Dr. Quijano understood the tragedies that befell Mindanao's surplus population as a failure of corporate science, and he has long been outspoken about the matter. He had become a thorn in the side of the plantation industries, particularly after publishing a report called Kamukhaan: A Poisoned Village (Quijano 2002). Written entirely in the spirit and style of Rachel Carson's classic Silent Spring (1962), the report told the story of a community bordering a banana plantation owned by Lapanday Agricultural Development Corporation in Hagonoy, Davao del Sur. There, an estimated 700 persons were gravely affected by pesticide poisoning, the report claimed, citing spells of weakness, vomiting, cough and fever; aches of all sorts, anemia and cancer; birth abnormalities in the children; mysterious deaths; as well as infertile soils and livestock. Since then, however, scientific authorities have repeatedly insisted on the safety of chemical spraying and on the absence of "any alarming indication of environmental or epidemiological proportions" at annual meetings attended by respected entomologists, phytopathologists, weed scientists, as well as experts in crop protection, integrated crop management and pest control.
Many of the toxicologist's frustrations with corporate science in the realm of agrichemicals are echoed in his uncertainties over the COVID vaccines. On his personal website, Quijano calls out the safety assessments, pre-clinical studies and clinical trials for their having been sponsored by "the very corporations who sell the vaccines", and he expresses his misgivings over the absence of "independent studies that could validate the claims of the vaccine manufacturers." These arguments are complicated and counter-productive, given that the trials for the COVID vaccines available in the Philippines—including those developed by Sinovac, AstraZeneca, Pfizer, Sputnik V and Janssen—underwent the same mechanisms of development and approval as other vaccines and medications for non-COVID illnesses (Kesselheim et al 2021). These include the broad spectrum spanning over-the-counter drugs that raise virtually no controversy in their everyday usage, to chemotherapy and HIV/AIDS treatments that play an unquestionable role not only in saving lives but in the pursuit of health equity and justice. The COVID vaccines possess the same intrinsic conflicts-of-interest as all studies preceding them. Checks and balances are of utmost importance in restraining unbridled capitalism, but partnerships between large pharmaceutical companies and governments do contribute to advancing science and improving health, especially in times of emergency. Collaborative efforts to address malaria, tuberculosis, and so-called neglected tropical diseases serve as noteworthy examples, even as they are accompanied by their own challenges and exclusions (Lezaun and Montgomery 2015). As an infectious disease specialist pointed out to me in a personal conversation, the one difference between vaccines and the other medications mentioned above is that they save not only one's life but the lives of others in the community as well.
Valuing Dr. Quijano's personal background is not meant to simply shield him as an individual from accusation. Rather, it is meant to illuminate a broader collective reality that has been little acknowledged in the necessarily urgent response to quell the double epidemic of a deadly disease and the accompanying misinformation campaigns. To date, public discourse has had little sympathy for the fact that the health sciences are historically complicit in contributing to the cultures of distrust that nudge communities towards misinformation. Those who are familiar with these histories—historians, anthropologists, investigative journalists and the like—have found it necessary to withhold their "critiques of science" for the time being (Schlachet 2021). This is not least because the scholarly imperative to demonstrate the social construction and historical contingencies of scientific facts seems to have lent itself too easily to co-optation by conspiracy theorists (Latour 2004), and the stakes right now are simply too high. But when vaccine refusers invoke the Nuremberg Trials, the Tuskeegee incident and Agent Orange, it is also incumbent on experts to try to understand why appeals to 'trust the science,' 'believe in institutions of expertise,' 'look at the facts,' and 'understand the numbers' may not effectively quell skepticism.
This is not a call for uncritical sympathy for vaccine refusers, which too easily slides into patronizing and empty gestures of solidarity. Rather, it is an appeal for curiosity over judgment. Thinking through Dr. Quijano's experiences of confronting the failures of institutions of expertise in marginalized communities, one thing becomes clear. We, as a global health community interconnected by the coronavirus disease, only stand to strengthen effective science communication if we hold his concerns in mind. Efforts to humanize individuals who refuse vaccination, and to contextualize their decisions in historical experience, is not the same as defending anti-vax ideas. Questioning scientific and medical expertise should strengthen and broaden the reach of life-saving scientific breakthroughs, especially when it is positioned to do the most social good.
That same appeal for curiosity behooves us to hear the voices from historically marginalized communities around the world, which have risen up in support of vaccination. To cite the words of Nayuka Gorrie, a Kurnai/Gunai, Gunditjmara, Wiradjuri and Yorta Yorta writer, "… knowing the history of the ways our bodies have been abused and used, I know that still, the vaccine is the best way I can keep my family and community safe. To reject this free vaccine feels like wasting a privilege and an affront to my ancestors who died from immunisable illnesses" (Gorrie 2021). For this reason, I do not share Dr. Quijano's views, and signed up to receive both doses as soon as I possibly could. I believe that everyone able should do the same. Getting vaccinated and abiding by other pandemic-mitigation guidelines issued by the Center for Disease Control in the United States and the Department of Health in the Philippines ensures the safety of ourselves, our families, and our global community. This is critical for the health and wellbeing of the Philippines' own indigenous Lumad communities, who are disproportionately threatened by the pandemic.
The pandemic is far from over. Neither is the fight against chemical spraying. To address both, it is key to recognize that the phenomenon of 'COVID denial' is fractious, not monolithic. Hesitancy about vaccination and vulnerability to misinformation is the result of longer legacies of inequality rendered invisible by blanketing categories like 'anti-vaxxers'. Visualizing these inequalities during the pandemic serves as a reminder that to stem the tide of distrust in health science expertise must be accompanied by meaningful government- and industry-level commitments to building robust, well-funded public science and systems of transparency and accountability.
Works Cited
Boudia, Soraya, and Natalie Jas. 2014. Powerless Science? Science and Politics in a Toxic World. New York: Berghahn Books.
Carson, Rachel. 1962. Silent Spring. Boston: Houghton Mifflin.
Gillam, Carey. 2021. The Monsanto Papers: Deadly Secrets, Corporate Corruption, and One Man's Search for Justice. Washington, DC: Island Press.
2017. Whitewash: The Story of a Weed Killer, Cancer, and the Corruption of Science. Washington, DC: Island Press.
Gorrie, Nayuka. 2021. "Why Vaccination Presents an Ethical Dilemma for Us, But Remains the Best Way to Keep Our Families Safe." Indigenousx, October 12.
Guthman, Julie. 2019. Wilted: Pathogens, Chemicals, and the Fragile Future of the Strawberry Industry. Berkeley: University of California Press.
Kesselheim, Aaron S., Jonathan J. Darrow, Martin Kulldorff, Beatrice L. Brown, Mayookha Mitra-Majumdar, Chang Won C. Lee, Osman Moneer, and Jerry Avorn. 2021. "An Overview of Vaccine Development, Approval, and Regulation, with Implications for COVID-19." Health Affairs 40 (1): 25–32.
Latour, Bruno. 2004. "Why Has Critique Run out of Steam? From Matters of Fact to Matters of Concern." Critical Inquiry 30 (2): 225–48.
Lezaun, Javier, and Catherine M Montgomery. 2015. "The Pharmaceutical Commons: Sharing and Exclusion in Global Health Drug Development." Science, Technology, and Human Values 40 (1): 3–29.
Murphy, Michelle. 2006. Sick Building Syndrome and the Problem of Uncertainty: Environmental Politics, Technoscience, and Women Workers. Durham: Duke University Press.
Pandian, Anand. 2021. "What I Learned from an Unlikely Friendship with an Anti-Masker." The Guardian, Aug 19.
Paredes, Alyssa. forthcoming. "We Are Not Pests." In The Promise of Multispecies Justice, edited by Sophie Chao, Karin Bolender, and Eben Kirksey. Durham: Duke University Press.
Paredes, Alyssa. 2020. "Chemical Cocktails Defy Pathogens and Regulatory Paradigms." In Feral Atlas: The More-than-Human Anthropocene, edited by Anna L. Tsing, Jennifer Deger, Alder Keleman Saxena, and Feifei Zhou. Stanford Digital Projects, Stanford University Press.
Quijano, Romeo. 2002. "Kamukhaan: Report on a Poisoned Village." Pesticide Action Network Asia and the Pacific, December: 1–8.
Schlachet, Joshua. 2021. "Can You Question Science in a Pandemic? Provocations on the History of Health (and Food) in Japan After COVID." New Voices in Japanese Studies 13: 47–59.